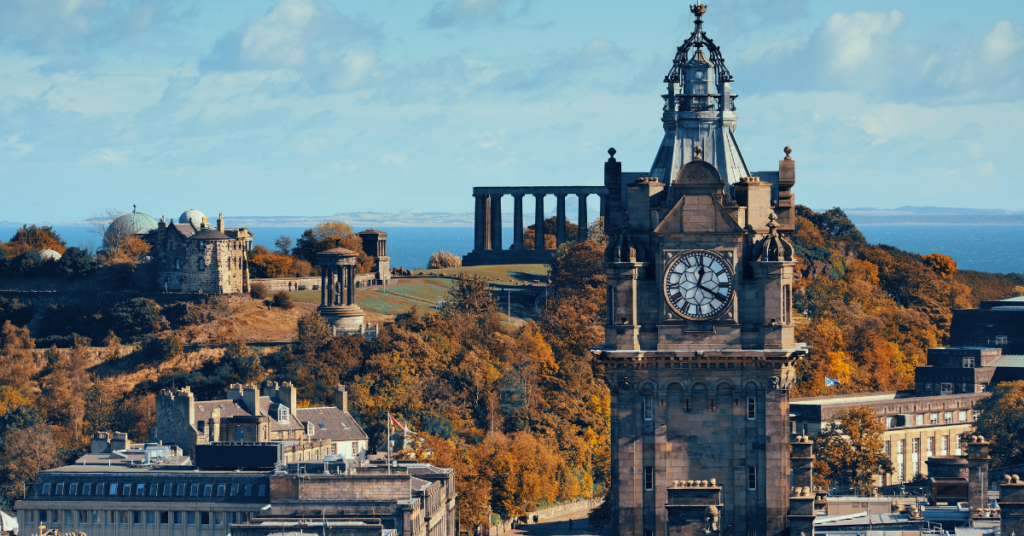 Edinburgh is one of the UK's most visited cities, attracting tourists from all over the world who hope to see some of the city's world-famous attractions. These include Edinburgh Castle, The National Museum of Scotland, Holyroodhouse and many more. Usually, these attractions are rather spread out around the city, so being central can be a vital part of your visit, but with Bright Bus Tours you can travel around the city with ease. This month Edinburgh hosts the world renowned Fringe Festival, one of the greatest celebrations of arts and culture on the planet.
This article will show you the best areas to base yourself in Edinburgh for the Fringe Festival, depending on what you are looking to do while you are in the city also.
The Old Town
The Old Town is the perfect place for a first time visit to Edinburgh City, located in the centre of the city the Old Town is considered the historical area of Edinburgh, dating back to the early 12th century. The Royal Mile can be found in the Old Town which runs from Edinburgh Castle to Holyroodhouse, a popular area for tourists. Although the Old Town is one of the more expensive areas to stay, it is also the most convenient, it is only a 6 minute walk from St Andrews Square. Get on the Bright Bus at Stop 2 St Andrew Square.
Grassmarket
Looking for good nightlife? Grassmarket is considered to have the best restaurants and most popular nightclubs. Filled with boutiques and design stores, this area has the best of both worlds. 16-minute walk from St Andrew Square. Get on Bus at Stop 4 Grassmarket.
West End & Haymarket
Art, film, theatre and budget stays…the West End is a cultural hub, perfect if you would like to visit Dean Village. Right next to West End is where you can find Haymarket, an affordable area with a young, student population. 24 minute walk from St Andrew Square. Get on bus at Stop 3 Lothian Road.
Stockbridge
This area is north of the city but has a completely different vibe than other neighbourhoods. Stockbridge is still basically in walking distance from the city, but you can immerse yourself in the local scene, whilst staying in some of the coolest apartments in Edinburgh. 23-minute walk from St Andrews Square. For the city tour, walk 16 minutes to Stop 2 St Andrew Square.
New Town
Close to the Old Town, New Town is the best area for shopping and families. Princes Street is in the centre of New Town and is considered one of the busiest streets in Edinburgh with a stunning public garden, perfect for kids and those looking for green spaces. 12 minute walk from St Andrew Square. Get on bus at Stop 2 St Andrew Square.