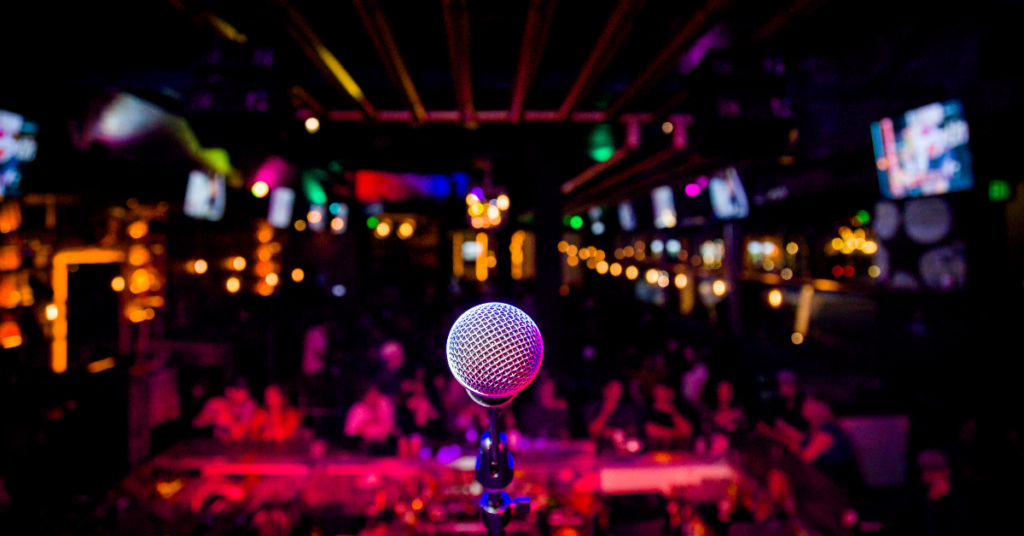 Edinburgh is one of the UK's most visited cities, attracting tourists from all over the world who hope to see some of the city's world-famous attractions. These include Edinburgh Castle, The National Museum of Scotland, Holyroodhouse and many more.
Usually, these attractions are rather spread out around the city, so being central can be a vital part of your visit, but with Bright Bus Tours you can travel around the city with ease. This month Edinburgh hosts the world renowned Fringe Festival, one of the greatest celebrations of arts and culture on the planet and we have the perfect mode of transport for getting around.
View our Two Tours Fringe Festival Trail HERE
Below is a list of venues at each stop on our bus tours. Search each venue number HERE to see what Fringe shows they are hosting!
City Tour Route Fringe Venues
| | | | |
| --- | --- | --- | --- |
| Stop Number | Hosting Venue | Venue Number | Address |
| 2 | Harvery Nichols Forth Floor | 448 | 30-34 St Andrews Square |
| 3 | St-Johns Church | 127 | 1a Lothian Road, EH1 2AB |
| 4 | Scottish Comedy Festival @ The Beehive Inn | 178 | 18-20 Grassmarket EH1 2JU |
| 4 | Hootenannies @ The Apex | 108 | 31-35 Grassmarket EH1 2HS |
| 4 | Assembly @ Dance Base | 22 | 14-16 Grassmarket EH1 2JU |
| 5 | Novote | 188 | 80 Lauriston Place EH3 9DE |
| 6 | St Columba's by the castle | 367 | 14 Johnston Terrace |
| 6 | C Arts C Venues C aquila | 21 | Roman Eagle Lodge, 2 Johnston Terrace, EH1 2PW |
| 7 | Artspace@StMarks | 125 | 7 Castle Terrace EH1 2DP |
| 8 | National Museum of Scotland | 179 | Chamber Street EH1 1JF |
| 9 | The Nomads Tent | 142 | 21 St Leonards Lane EH8 9SH |
| 9 | Holyrood Distillery | 472 | 19 St Leonards Lane EH8 9SH |
| 9 | Tipsy Midgie | 611 | 67 St Leonards Lane EH8 9SB |
| 10 | Scottish Comedy Festival | 438 | 3-5 St Mary's Street EH1 1TA |
| 11 | PBH's Free Fringe @ Canon's Gait | 78 | 232 Canongate EH8 8DQ |
| 12 | Canongate Kirk | 60 | 153 Canongate EH8 8BN |
| 12 | PBH's Free Fringe @ Canon's Gait | 227 | 65 Canongate EH8 8BT |
| 13 | Dynamic Earth | 315 | Dynamic Earth EH8 8AS |
| 15 | Big Bus Betty | 507 | Regent Road EH7 5BL |
Britannia Tour Route Fringe Venues
| | | | |
| --- | --- | --- | --- |
| Stop Number | Hosting Venue | Venue Number | Address |
| 2 | Harvey Nichols Fourth Floor | 448 | 30-34 St Andrews Square |
| 5 | Ocean Ternimal | 374 | Ocean Drive, EH6 6JJ |
| 7 | The Old Dr Bells Baths | 177 | 121 Great Junction Street, EH6 5JB |
| 8 | Galerie Mirages | 149 | 46a Raeburn Place, EH4 1HL |
| 11 | Venue 150 at EICC | 150 | 150 Morrison Street, EH3 8EE |
| 12 | Double Tree by the Hilton | 468 | 34 Bread Street, EH3 9AF |
| 13 | St Columba's by the castle | 367 | 14 Johnston Terrace, EH1 2PW |
| 13 | C ARTS C Venues C aquila | 21 | Roman Eagle Lodge, 2 Johnstone Terrace, EH1 2PW |
| 14 | C ARTS C Venues C cubed | 50 | Celtic Lodge, Brodie's Close, Lawnmarket, Royal Mile, EH1 2PS |