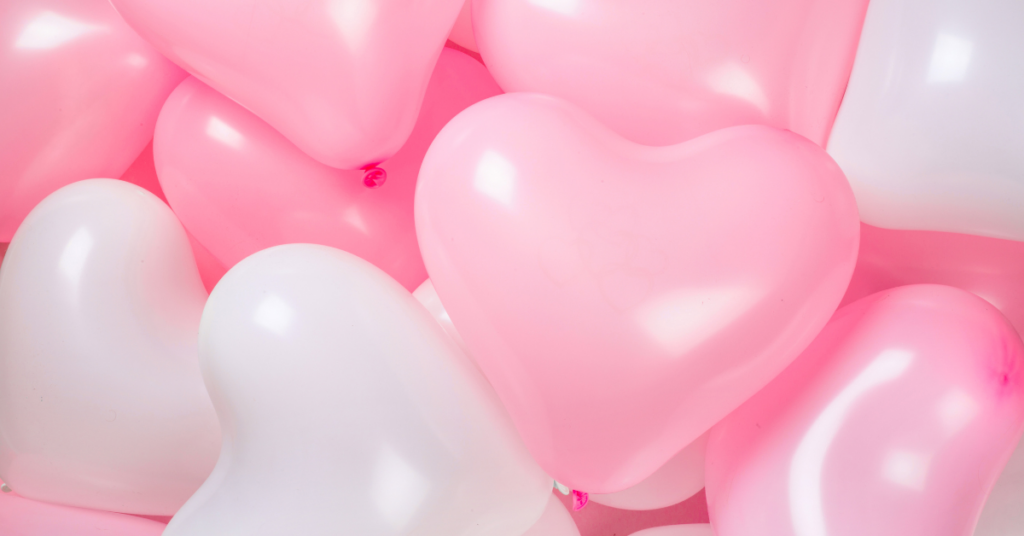 Valentine's Day is just around the corner, and everyone knows that a perfect Valentine's Day needs the perfect place. Whether you are in the capital with your significant other, or enjoying a day out with friends, here at Bright Bus we have collated some stand out events and experiences for you to enjoy.
Romantic Tour Of The City
Get cosy on one of our open top tours for a truly magical journey around Edinburgh, taking in the city's most famous landmarks and hidden gems. Hop on and off at different locations for a romantic bite to eat, a drink in Edinburgh's oldest pub, or even a walk along Leith's shores. Buy tickets here
*For the month of February, we are offering Edinburgh residents our 2 bus tours (City Tour & Britannia Tour) for the price of one, click here for more details*
Date: Available 7 days a week
Location: Tour starts at St Andrew Square, Edinburgh, EH2 2AD
Time: Hop on, hop off anytime between 9am-4pm
Price: Adult £15 / Concession £14 / Child £9
Valentine's at Ballie Ballerson
A playful take on a nightclub, guaranteed to bring out your inner child. Ballie Ballerson features a huge ball pit, a slide to the dance floor, and a mezzanine seating area. This is a cocktail bar where you can leave your adult inhibitions at the door. For Valentines day Ballie Ballerson is hosting; Drunk in Love, your ticket includes a strawberry vodka shot, a cocktail, and a truth or dare scratch card. Buy tickets here
Date: 14th February
Location: Ballie Ballerson, 14 Forrest Road, Edinburgh, EH1 2QN
Time: 6pm-1am
Price: £9
Brown's Brasserie Valentine's Set Menu
Unique and luxurious, Brown's has been combining British comfort food with fine dining since 1973. Indulge this Valentines day with Brown's sumptuous set menu. The perfect treat for you and a special someone, be that partner or best friend. Book your table here
Location: 131-133 George Street, Edinburgh, EH2 4JS
Price: 2 courses £36, 3 courses £42
Penguins Love Pebbles
It's breeding season and the penguins at Edinburgh Zoo need pebbles for their nests. Paint a pebble and the penguins may just choose yours for their nests, if chosen you will have the chance to name a chick. Advanced bookings are not required.
Date: 11th-14th February
Location: Edinburgh Zoo, 134 Corstorphine Road, Edinburgh EH12 6TS
Time: 10am-2pm
Price: £3 per pebble
Lovebirds Lunch
See your favourite animals and enjoy a two course Valentine's lunch in Edinburgh Zoo's Mansion House, entrance fees and lunch included in the price. Book here
Date: 11th-12th February
Location: Edinburgh Zoo, 134 Corstorphine Road, Edinburgh EH12 6TS
Time: 1pm
Price: £50pp
Midnight Lunar Market
The alternative night market at the Voodoo Rooms is a celebration of every type of love, with 'quirky, witchy, wonderful and weird' small businesses. From 5pm until midnight this is the perfect event for those looking for magical, spiritual love.
Date: Sunday 12th February
Location: Voodoo Rooms, 19a West Register Street, Edinburgh New Town, EH2 2AA,
Time: 5pm-midnight
Price: Free
Be My Valentine Harvey Nichols
Dine in style at Harvey Nichols, with spectacular views of the Edinburgh skyline, enjoy a gorgeous 4 course meal and champagne on arrival. Book your table here
Date: 14th February between 6.30pm-8.30pm
Location: Harvey Nichols, 30-34 St Andrew Square, Edinburgh, Edinburgh New Town, EH2 2AD
Price: £55pp
Anti-Valentine's Day Comedy Club
Scunnered by lovey dovey couples, or the over the top commercialisation of Valentine's day? The Stand Comedy Club is throwing an Anti-Valentine's day with 4 stand up acts to enjoy. Buy tickets here
Date: 14th February
Location: The Stand Comedy Club, 5 York Place Edinburgh New Town, EH1 3EB
Time: Doors open at 7.30pm, show begins at 8.30pm
Price: £8-£10
Rom-com-a-thon @ IKEA
Head to IKEA's pop up cinema for 3 nights of Rom-coms, starting with '50 First Dates' on Monday, 'Valentine's Day' on Tuesday and 'Notting Hill' on Wednesday. Book tickets here
Date: 13th to 15th February
Location: IKEA Edinburgh Costkea Way, Loanhead, EH20 9BY
Time: 6pm-8pm
Price: Free