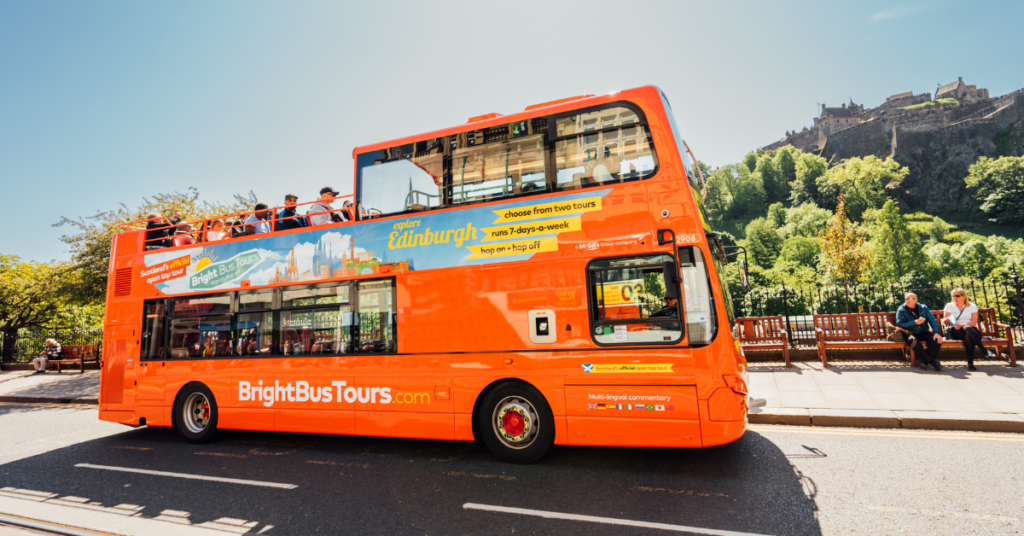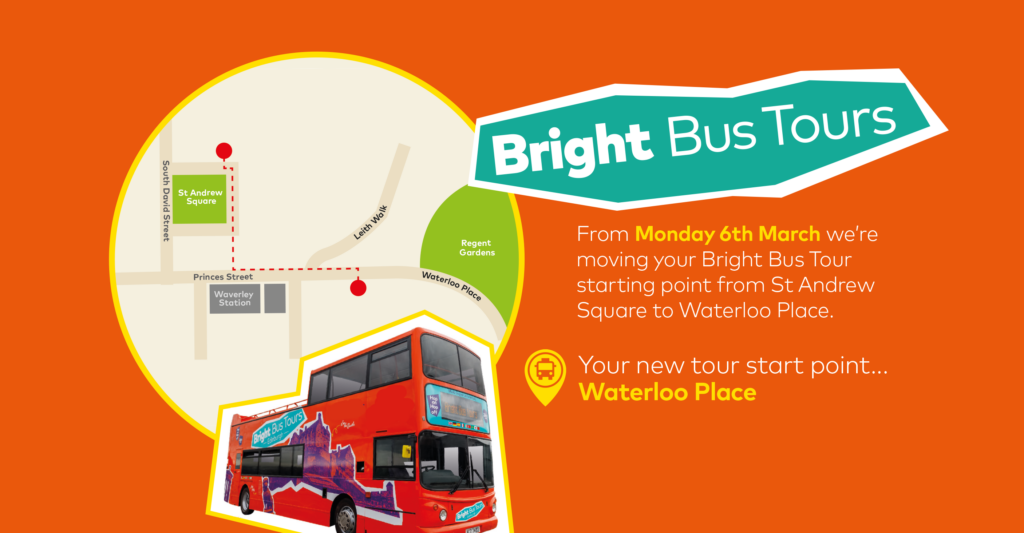 From Monday 6th March the Bright Bus City Tour and Britannia Tour starting point on St Andrew Square is moving to Waterloo Place.
This will be a permanent change to the route, but be rest assured the new starting point is only a 9 minute walk from St Andrew Square, and a 1 minute walk from Waverley Station.
*The change will not affect any other stops on the two tour routes*
For more information on our two tours and tickets prices click here, and if you would like to get in touch with us please see information below.
You can keep in touch with us on Social Media:
Twitter BrightBusTours
Instagram BrightBusTours
Facebook BrightBusTours
For group bookings or private hire, please contact us on info@brightbustours.com
If you need to speak to our customer services team about lost property, give them a call on 0333 016 6162.
Our advisors are available from 0900 to 1700, Monday to Friday.
Our Office
44 Hanover Street, Edinburgh EH2 2DR