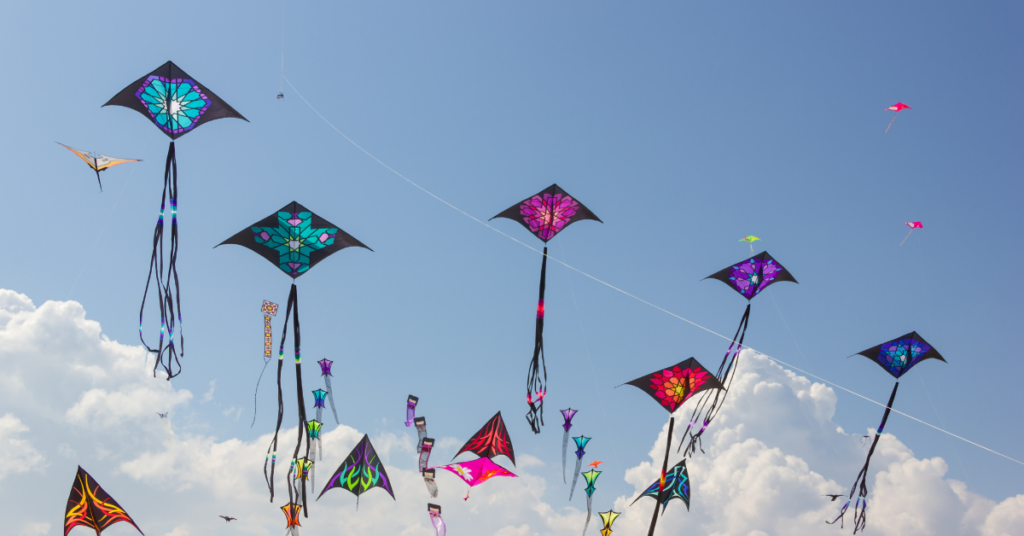 Summer is fast approaching which is an incredibly busy time for Bright Bus Tours, which we love. Even more so it is an exciting time to be in the Capital. The month of June is jampacked with fun events and festivals for all the family. Once you have toured Edinburgh aboard one of our Bright Bus's, get involved in the fun events below:
Edinburgh International Children's Festival | 27th May-4th June 2023
This 9-day festival celebrates the best of children's theatre and dance from around the world. It is a family-friendly experience for young audiences with over 10'000 individuals, schools and families attending each year. With so many different shows to attend, there really is something for everyone. Click the following link for more information on the festival and a full programme of the shows available: Festival — Imaginate
A reminder that for Bright Bus Tours a child ticket (aged 5-15 years old) is £9 and children under the age of 5 go FREE. Buy tickets here: Tour Tickets – Bright Bus Tours
The Mash Up 2023 | 2nd-4th June 2023
Holyrood Distillery's whisky and beer festival is back, where you can rub shoulders with some of Scotland and the World's most innovative producers of beers and whiskies. Enjoy tastings, masterclasses, and local street food.
Buy tickets here: The Mash Up 2023 – Holyrood Distillery
A reminder that Bright Bus are in partnership with Holyrood Distillery and offer £2 off all distillery tours when you purchase a bus tour ticket. Simply book online at www.holyrooddistillery.co.uk and use code BBT22.
The Meadows Festival | 3rd-4th June 2023
Established in 1974, Meadows Festival is one of the largest community festivals in the UK. With something for everyone, it is a FREE fun day out for the whole family. There is a music area, dog show, performance area and a massive outdoor market.
Our Bright Bus tour tickets last 48 hours, why not do the City Tour circuit then on the second loop stop at Laurieston Place (Stop 5), where you can take a short 10 minute walk to the Meadows.
More information here: Home – Meadows Festival Edinburgh
The Leith Festival | 10th-18th June 2023
A festival for the community, Leith Festival which first began in 1907, combines theatre, music, art, history, and all things local for a fun filled wholesome week of events. Plus enjoy the Leith Festival Tattoo at the Shore, free of charge.
More information here: Leith Festival
A reminder that our Britannia Tour specifically stops at the Water of Leith (Stop 6). What better way to immerse yourself in the local community than taking our open top tour through Leith to see the sights then hopping off for the festival.